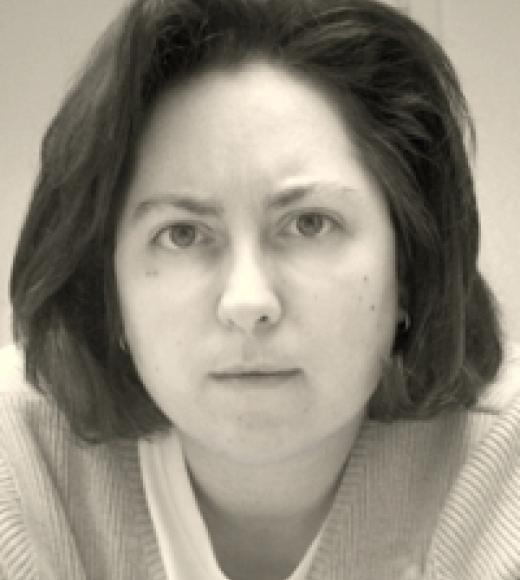 Bio
Professionally speaking, there are three things that are of particular importance to Jessica: 1) beautiful, compliant Web design, 2) happy clients and 3) coffee. Not many truly appreciate how much points 1 and 2 ride on point 3.She works as part of a four-member Web CMS Service team that provides the campus with a flexible and modular content management system solution.
Jessica is an American raised in Canada who paid her dues in Standard Life Assurance Co.'s Toronto office working as a temp, mailroom clerk, claims adjudicator, and technical services administrator and trainer. In the midst of her eight-year tenure, the company underwent a cultural sea change, instilling in its staff the principles of "Total Customer Satisfaction," a concept focusing on strong client relationships and finding ways to not only meet but exceed customer expectations. Jessica reluctantly drank the Kool-Aid but then found herself asking for more.
She brought her newfound passion with her to UC Irvine in 2000 where she served as a behind-the-scenes minion and Web, graphics and publication designer to the assistant and associate graduate deans, the Graduate Division and the Office of Research. She was regularly heard to ask, "How can I make your day better?" with nary a hint of sarcasm or cynicism to be found.
Family pulled her northward, and 2011 found her accepting a position with Strategic Communications' Web CMS Service team here at UC Davis. The fledgling service has spent the last few years forging its identity and finding success on a level greater than expected, not unlike Sally Field #youlikeme #youreallylikeme.
These days you can find Jessica in IET's bunker-like structure, the PSL Building, writing technical documentation, developing new service offerings, talking with clients and troubleshooting their CMS questions, and providing training to newbies. Once properly caffeinated, Jessica strives to deliver quality service to the campus's growing community of Cascade CMS users.
When not hunched over a keyboard at work, she can be found in and about her home in Elk Grove, which she shares with her wife, two beagles and two Divas masquerading as cats.
Random facts about me
I am an amateur genealogist. I am a former classical musician. I can juggle. No matter how skilled I become in the kitchen, Ialways screw up Kraft Macaroni and Cheese.
Assist prospective clients with the sign-up process, instructing them on how to complete the necessary documentation and begin the on-boarding process.
Walk new site managers through the necessary next steps, including how to request new users be added and how to sign their staff up for training.
Provide live, on-line training sessions via ReadyTalk for new users and, by special request, offer in-person training for larger groups.
Document all new clients, sites and users to evaluate and analyze the success and progress of the CMS project.
Write the technical documentation for all the training material on the CMS websitee and the how-to articles in the Knowledge Base.
Maintain the Web CMS Service website.
Support all users' customer service needs including trouble tickets through the Remedy Ticketing system and the team email account cmshelp@ucdavis.edu.
Design CSS and HTML solutions and assist in module development as circumstances require or allow.