Transportation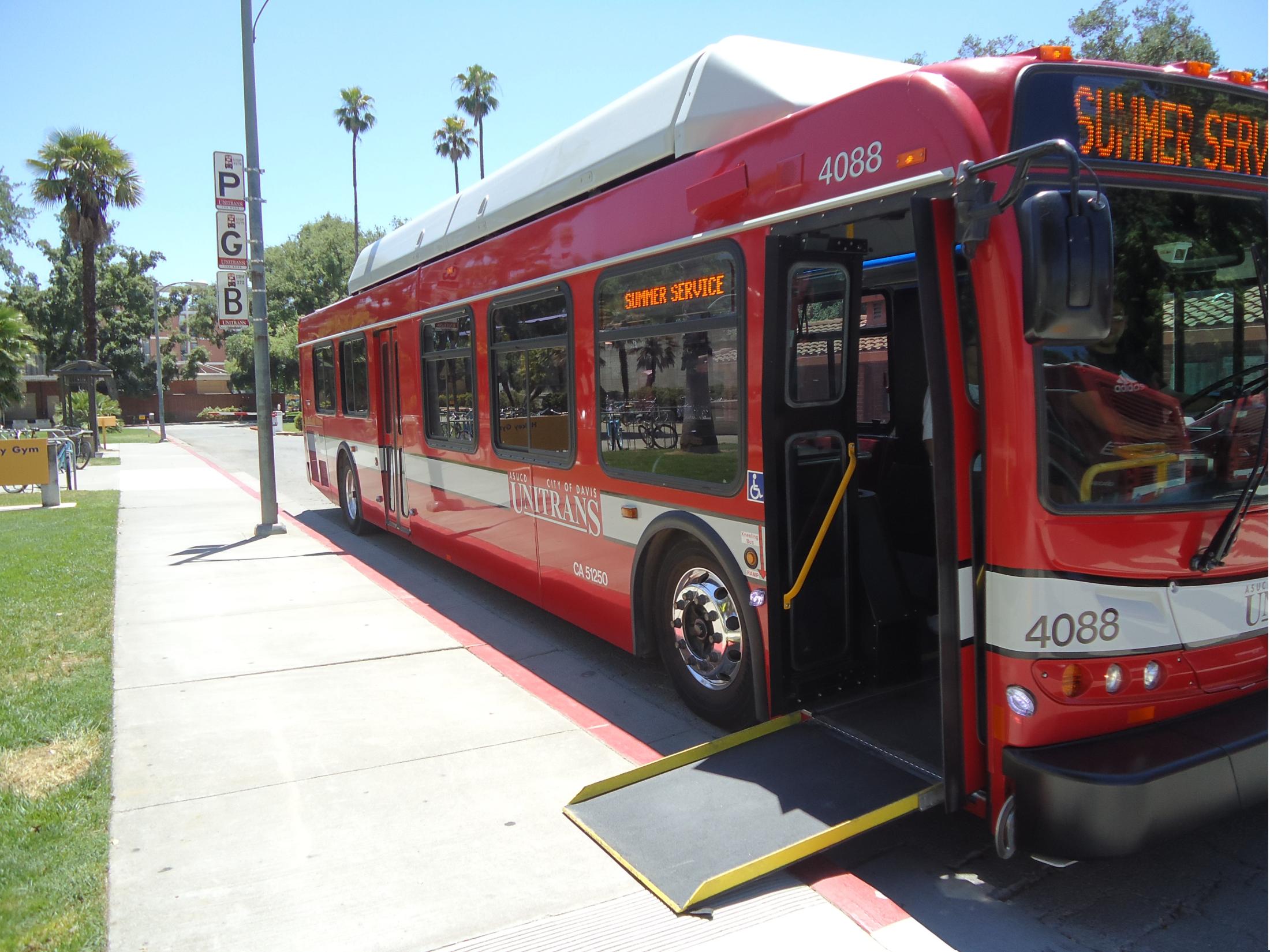 There are many alternatives for getting to campus, including local public transit. Unitrans and Yolobus both offer accessible transportation options for traveling to and from campus. For more information about routes and schedules, see the links below. The City of Davis also offers a curb-to-curb paratransit service for eligible disabled customers.
For those who drive to campus, parking for disabled individuals is located throughout the campus in parking lots and adjacent to some buildings. A valid campus parking permit and a California DMV Disabled Placard is required for parking in these spots. For more information, contact Transportation and Parking Services.
Mobility Assistance Shuttle (MAS)
A pilot on-campus Mobility Assistance Shuttle (MAS) is being offered to UC Davis students, staff, and faculty with documented disabilities (temporary or permanent) for academic year 2013/14. This program will offer shuttle service to specified stops within the UC Davis campus core for a weekly fee. For more information, individuals should visit the Mobility Assistance Shuttle page or by calling the MAS office at 530-752-1084.
Further information about accessible transportation at UC Davis